About Us.
We are a specialist provider of IT solutions & services to the retail industry, working with global household brand name clients in the fashion retail, education, restaurant and hospitality industries.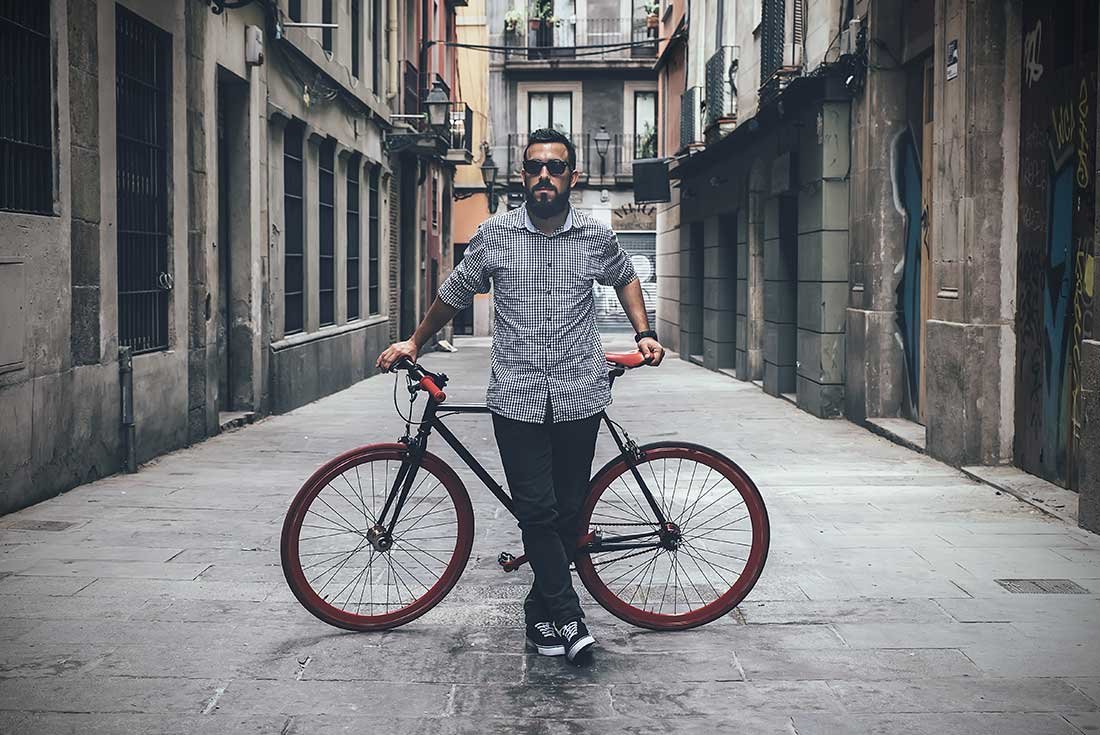 Nitesh Gaurav | Senior Software Engineer
Web designer & Web
Developer

From INDIA

I have more than 10 years of experience in the field of Graphics, E Learning, Web Designing, mobile application and software application design. Specialized in Adobe web & graphic designing tools and also in otheta tools. Professional in Corporate branding, Graphic designing, Web Designing, visualization, GUI, graphics & animations for e-learning, illustrations, web icons, flash web banner, flash intro animations, logos, brochures, posters etc.

We work to exceed client expectations. We achieve this by thinking outside the square (or rectangle, or circle), innovating, pushing our creative limits, embracing the element of surprise and having fun. Under the banner of CRAZY24X7 IT RESEARCH AND DEVELOPMENT we have creative solution providers as a freelancer graphic artist and a dedicated, team worker to Induce the Creative Juice among the colleagues with a View to deliver the Best and New in the business.

My Portfolio
About Me
Working hours
6 Year 1 Months And 23 Days
Resume
Apart from all software development, CRAZY24X7 IT RESEARCH AND DEVELOPMENT offers deployment and further maintenance of the existing software and testing tools.
Working for company "CAMZOOM MEDIA"
[01-02-2017]-[07-03-2017]
Completed this project ""
We are happy and enthusiastic while working on this project for CAMZOOM MEDIA, basically this company works for Film Production And Music Direction, to know our client expects, we work as per their direction with full dedication. With the help of our professional team we came with fruitful result.
Logo Design
Website Development
Social Media Marketing
Download Resume
My Resume
Services
CRAZY24X7 offers development of powerful, one-of-a-kind software intended to meet customer's unique demands. Our skilled and professional specialists know the game of business and deliver successful and oriented solutions that accord with all the specified requirements while invariably staying within time and budget limits.
Software Developement

Presentation And Graphic design

Marketing And Branding

Web Design
What i do
Skills
Programs must be written for people to read, and only incidentally for machines to execute.
We operate a culture in which our employees are empowered to facilitate customer satisfaction. Ownership & responsibility are deeply rooted principles. We have a strong belief in the people who work within our business, & as a result operate a policy of promotion and personal development from within. The success of the business to date is underpinned by our valuable people, & will remain a key differentiator over the long term.
Application Development
Photoshop skills
Photography skills
Marketing skills
my skills
Testomonials
Client Appreciation..
Rockey Verma
" We were referred to CRAZY24X7 IT RESEARCH AND DEVELOPMENT Designs from colleagues of ours in Bollywood Film Industry. Not only have we been constantly amazed at the depth of understanding on many different business models, we found ourselves working with a team of friends - Nitesh Gaurav. CEO, CRAZY24X7.. "
Via Twitter
Mohammad Irfan Arif
" Team CRAZY24X7 IT RESEARCH AND DEVELOPMENT is very responsive. They used the time difference between us to their advantage and created a very interactive working relationship. They took the time to understand the requirements for the job and continually adjusted the work according to my inputs. I am very happy with their help, and I look forward working with them on my next project.. "
Via Facebook
Khushi Kaur
" When I first made contact with Nitesh Gaurav and its team, I was taken with the 'can-do' attitude towards our entire project (it was a big one), and their willingness to meet our needs - both creative and budgetary! We had a fairly intense approval process on our end, but the CRAZY24X7 team always made working together easy; from new needs popping up, to last minute changes, the overall approach was hard-working but always positive. Even post-launch, the team has continued to be helpful and interactive, making it easy to solve any issues quickly and resolutely. Thank you, CRAZY24X7 IT RESEARCH AND DEVELOPMENT ! "
Via Facebook
Clients